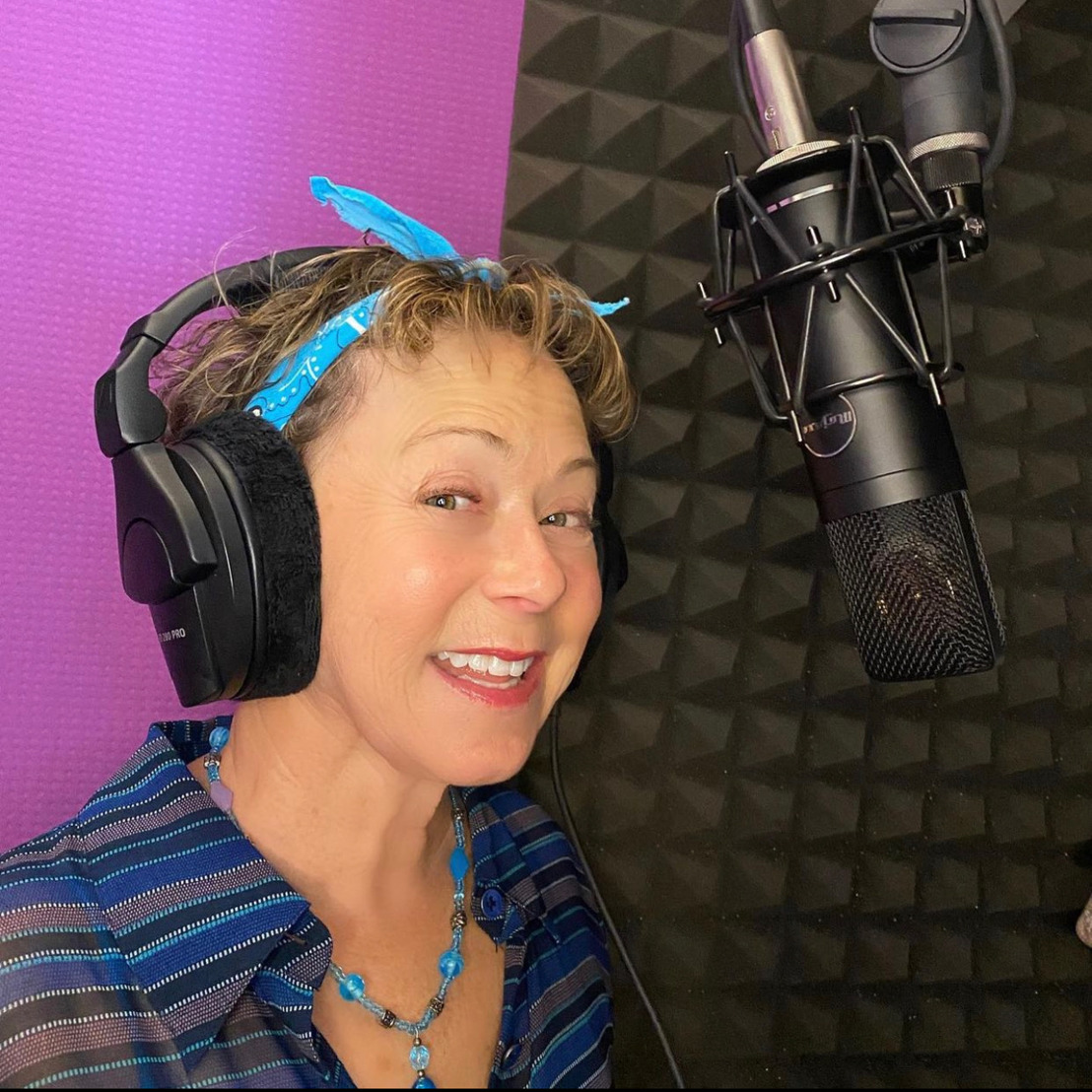 Debi Derryberry Brings Animated Characters to Life with Mojave Audio Microphones
In-demand voice actress on immersing herself in the sound of characters and adapting and succeeding in an ever-changing industry
Los Angeles, CA, August 4, 2022 — Debi Derryberry has been the spark behind many beloved animated characters in film, television, and video games for more than three decades. The actress, musician, and author of Voice-over 101: How to Succeed as a Voice Actor has made her mark on projects such as The Adventures of Jimmy Neutron, Boy Genius, The Grim Adventures of Billy and Mandy, Tenchi Muyo!, Crash Bandicoot, F is for Family, and Toy Story by building memorable personalities around characters from a seemingly endless well of creative inspiration and the power of her elastic voice. In order to keep pace with a rapidly changing industry and give herself the ability to perform when the inspiration strikes, Derryberry has made the Mojave Audio MA-301FET and MA-50 a critical part of her voice acting toolkit.
Exploring character through sound
​As with any other acting job the work of a voice actor requires digging into the character and pulling out the specific details in a performance that make them feel realistic, even if that character is an animal, alien, or monster. For Derryberry these details come from exploring all facets of the character as presented, from how it looks, to the words written on the page. Taking cues from these aspects and embracing her own creativity gives her the uncanny ability to inject her own personality into each one and ultimately discover the same for the character itself. "Immersing yourself in the world of that character often suggests how they might sound — whether they have specific tics or physical attributes that make them speak a certain way, or their age or background gives them a certain accent or inflection," she said. "Exploring that sound throughout the range of emotions is what brings the character to life and the more you do it, the more you grow the character itself and ultimately grow with the character."
Bringing physicality to these performances may not be obvious to those less familiar with voiceover work, but for Derryberry it is a critical part of the process. Being able to deliver on a very specific line of direction or providing animators with additional audible details that suggest facial expressions or physical reactions all add up to a performance with depth that defines the characters just as much as the animation. These 'lived-in' details ultimately make the character more memorable. "You want to take advantage of the medium and give animators something fun and interesting to play off of," she said. "Those details can make or break a character and being able to capture all of that in the audio is critical to what I do."
"Having a good relationship with your microphone is very important for that, and I've grown to love my Mojave mics for giving me everything I need so that I can focus on the acting."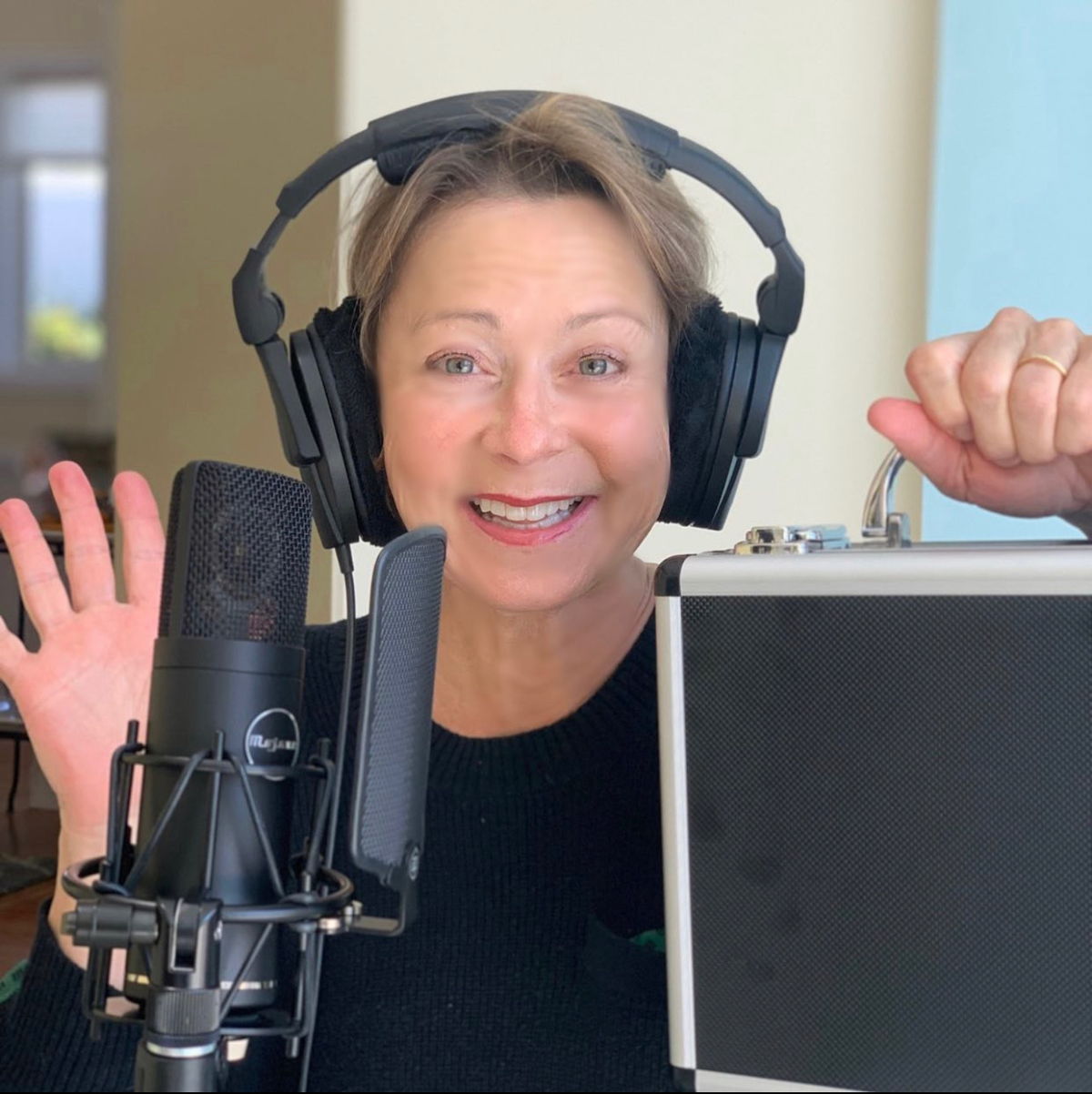 Committing to the role
​Derryberry typically works out of her private home studio and utilizes a Mojave MA-301FET through an Apollo Twin for much of her recording needs. Being fluent in audio production came naturally to her as a musician but doing so she says is a critical skill for anyone to develop looking to break into voice acting. "In the last decade it's very much part of the work to know how to use a DAW, know how to record and edit quickly, and have a professional home recording setup," she said. "For anyone who wants to do this, learning the technical aspects of the work and having technology you can trust will help you deliver when you are auditioning for a part or perfecting a performance."
"I tried out several microphones for my home studio before I fell in love with the MA-301FET," she continued. "Developing a relationship with it gave me total confidence in what I'm recording. It can handle all the extremes — both loud and soft — of acting for animation and has really become an all-rounder for me."
In addition to working from home, Derryberry also often finds herself working from the road, taking auditions out of hotel rooms or other temporary locations. To do so she utilizes the compact setup of a Mojave MA-50 and CEntrance interface, and improvises a recording space using a child-sized tent for privacy and blankets for sound isolation. Contrary to seeing this as an inconvenience, she says that this fuels a process that has ultimately become a lifestyle for her, and enjoying these small challenges is what makes the work worthwhile. "You have to love all of it — auditioning, connecting with people, building these characters, making the recordings work on the road — all of it," she said. "The reward is being able to fuel your passion for performing and making a living out of doing what you love."
"I truly love doing this and being able to have total control over what I do with my own recording has made the work that much more rewarding."
For more information about Debi Derryberry, please visit https://www.debiderryberry.com/
For more information about Mojave Audio, please visit http://www.mojaveaudio.com/
About Mojave Audio
​Mojave Audio was founded by Technical Grammy Award winning David Royer, widely known for his ribbon microphone designs with Royer Labs. Mojave Audio makes world-class microphones for Artists and Engineers who are passionate about their sound.

Steve Bailey PR Manager, Hummingbird Media, Inc.